LINE-BY-LINE
A Biblical Analysis of
"Guiding Families of LGBT+ Loved Ones"
You can adjust the number of items by viewing your cart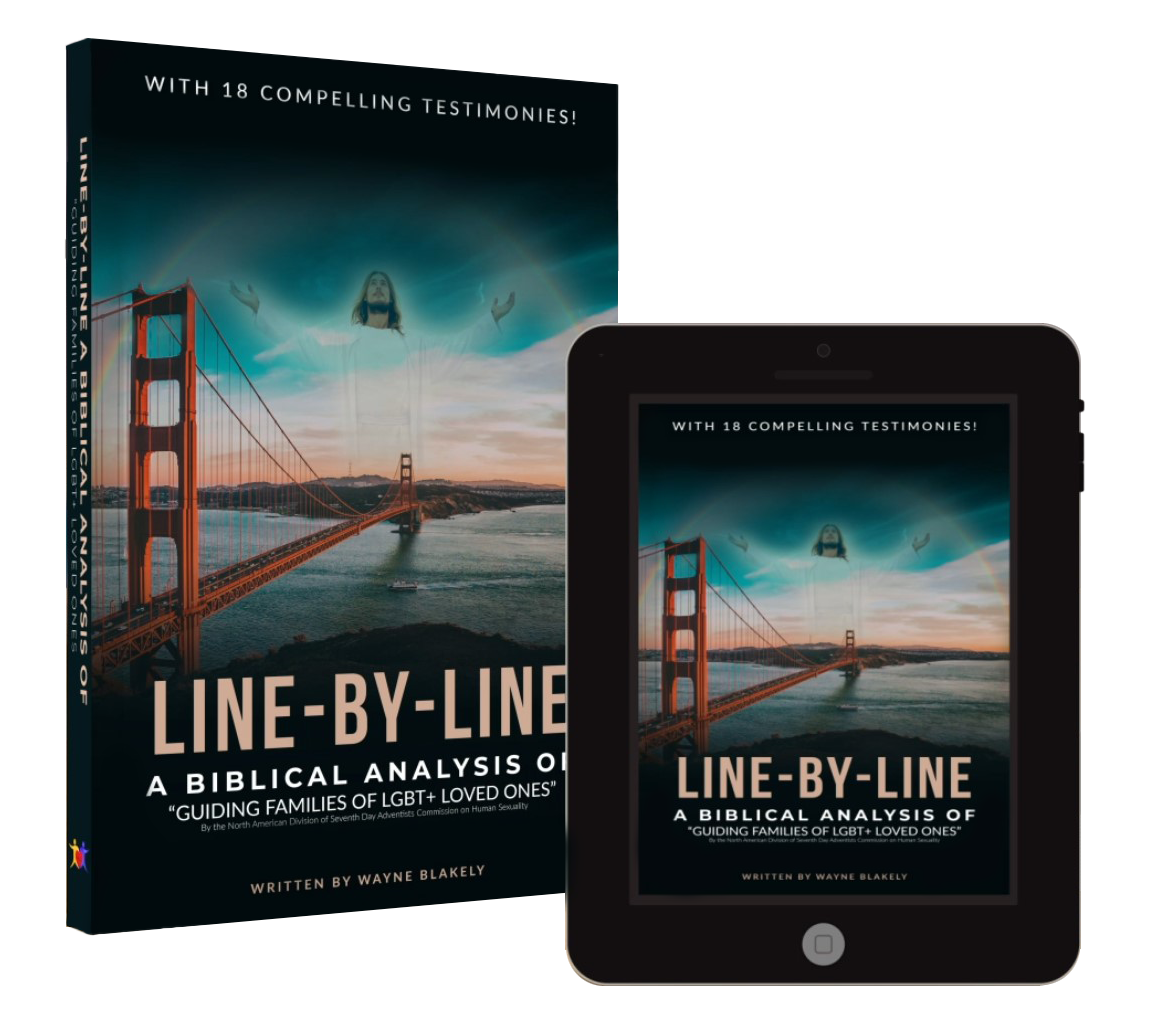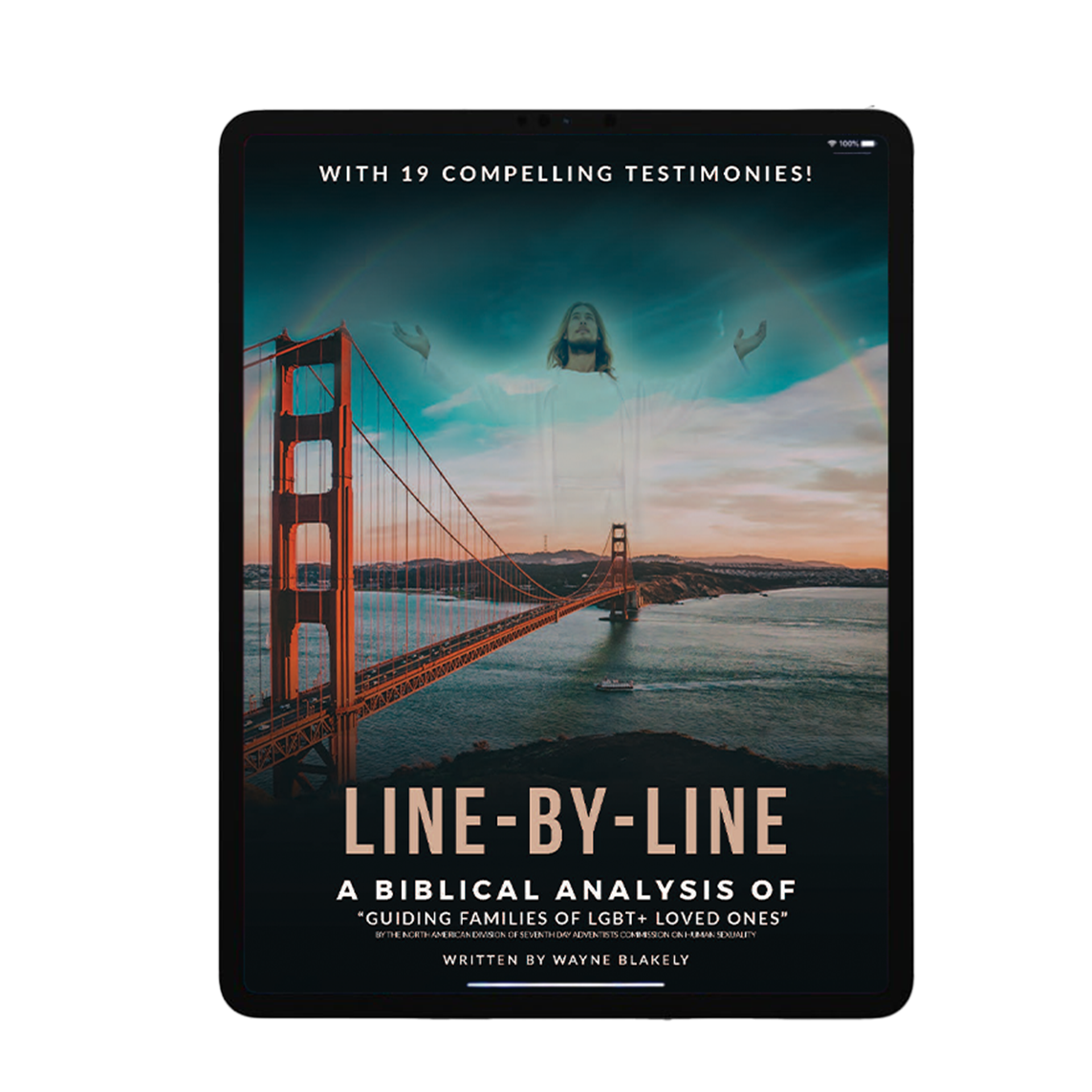 Ordering outside the United States?
Please use one of the options below.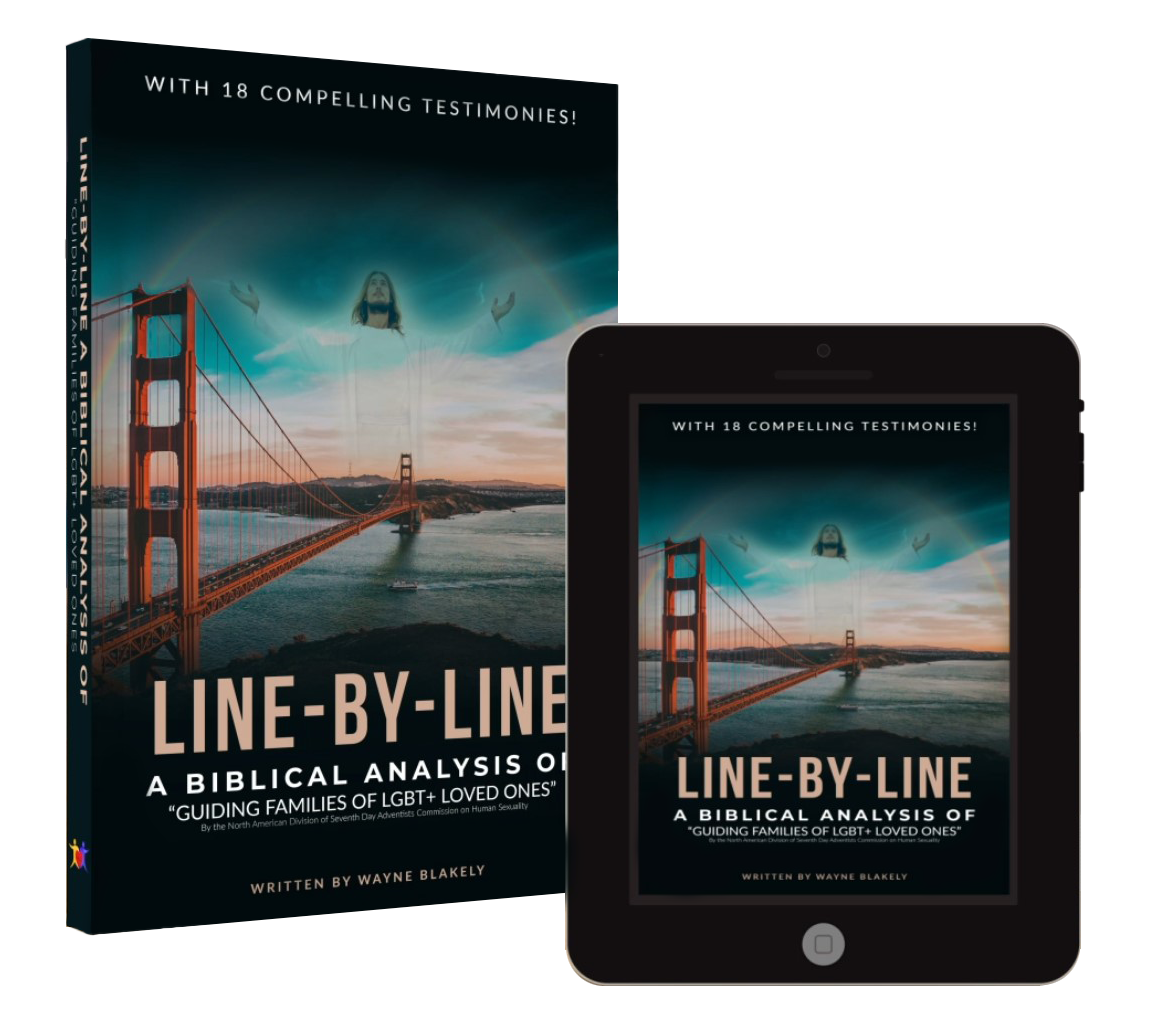 From The Back of The Book
"In 2018 the North American Division of Seventh-day Adventist's Commission on Human Sexuality published "Guiding Families of LGBT+ Loved Ones." In July of 2018, it was handed out to 7,000 educators at the Adventist teachers convention in Chicago. Additionally, it was mailed to thousands of Adventist pastors and Adventist leaders. The "guide" drew the attention of many students of scripture. What is God's commission to you and me? "Line by Line – A Biblical Analysis of Guiding Families of LGBT+ Loved Ones," seeks to redirect believers to Christ's methods. Do you identify by your "feelings," or by who Christ says you are? LGBT+ identified people hold the value and recognition of Christ, equal to every other human being. What are you willing to do for Jesus? Read how God's hand of mercy has extended well beyond Adventism to all who will respond to His still small voice. Their testimonies will touch your hearts."
Wayne Blakely
–Director / Know His Love Ministries
F.A.Q.
Frequently Asked Questions
When will the book be ready?
My goal is to have it in people's hands by mid October, 2020.
Do you offer bulk discounts for larger orders?
Yes. Click on "Contact" in the menu and submit the number of copies you are interested in.  "Line by Line…" is designed to inspire and educate. It is appropriate for classroom discussions along side "Guiding Families of LGBT+ Loved Ones," as well as individual study. These two books, along with God's Holy Word will bring about clarity as in relation to God's "love in truth" to all of us.
Is Wayne available for media interviews?
Yes. You can contact me through this website.
What countries do you ship to?
"Line by Line…" can be shipped anywhere. Upon your request, and considering how quickly you want your copy/copies, an email containing the associated shipping fee and book rate will be emailed for your review.
Are promotional resources available?
Interviews, and a summary of "Line by Line…" can be emailed to you. Know His Love Ministries is happy to provide any resources that will assist in helping you decide if this book is appropriate for you.
What other ministries were involved?
No other ministry was involved in the analysis. However, many ministries have contributed to sharing their testimonies about what is possible through Jesus.